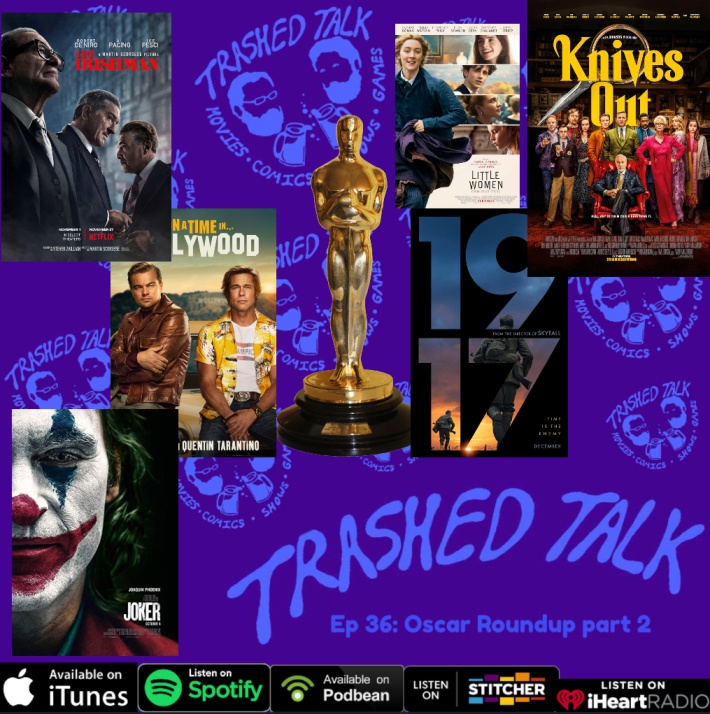 Austen, Carina, and Bryce review six more Oscar nominees and break down the snubs, and Austen's top 10 movies of the year in this week's Trashed Talk Podcast. 
1917, Joker, Once Upon a Time in Hollywood, Knives Out, The Irishman, and Little Women. 
Podcast of the week is Critically Awesome: https://criticallyawesome.net/
Follow us on Instagram, Facebook, and Twitter at Trashed Talk Podcast, and let us know you're listening. 
Or send us an email with a question for us to answer on the show at trashedtalkpodcast@gmail.com. 
Give us a review on Itunes to help out the podcast. 
Theme song Grimmlock by AdhesiveWombat. 
Channel art by Ju5tpaul.